Information Regarding the Coronavirus – We're Still Open!
In lieu of the recent stay home stay healthy mandate, we wanted to ensure our clients that we are staying open and continuing to serve our furry family members. Update: We are now able to perform elective surgeries as of May 1st! This means that you can now schedule cat or dog spays, neuters, or dentals! We will continue with our curbside service for the month of May, so just give us a call when you arrive with your pet on your scheduled surgery day, and we will come to your car for check-in. Call today to schedule!
Please remember to call 503-556-3084 once you arrive in the parking lot, and our front staff will happily check you in for your appointment or pick up your medication/food prescription. A team member will then come to you and help assist your pet into the building where we will call and go over all the exam findings and diagnostics/treatments to be performed.
Our goal, as always, is to keep our team, and our clients safe while still providing excellent, dependable, and economical care.
For all of your animal needs. Large or small, we do them all!
Valley Veterinary Clinic is a progressive veterinary clinic in Rainier, Oregon with a variety of services for your pets. We ensure your pets are kept up-to-date on their medical, surgical, dental and behavioral needs.
Expert Veterinary Team
We have a caring & compassionate team of veterinary doctors at our clinic. Our doctors are proud to provide client-oriented, professional veterinary care at a low cost for the pet owners in Rainier.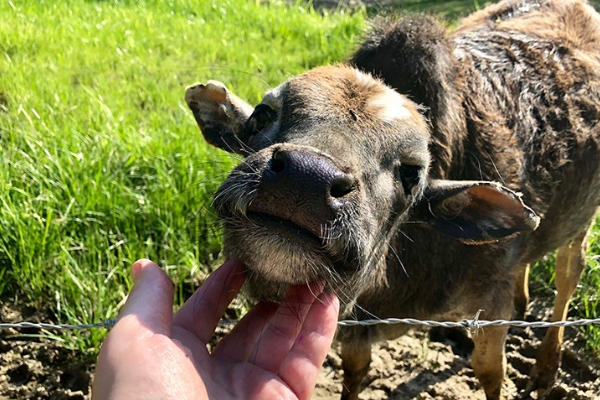 Book Appointments Online
Making a veterinary appointment for your best friend at Valley Veterinary Clinic is easier than ever. We will do our best to accommodate your busy schedule. Schedule an appointment today!
Compassionate care for the pets you love.
Thank you for your interest in Valley Veterinary Clinic. We strive to bring you friendly, compassionate care for all of your animals.
Download our app!
Book appointments, request refills, and access your pet's health information in our app.
Compassionate care for the pets you love!

HOURS
Monday: 8:00-5:30 pm
Tuesday: 8:00-5:30 pm
Wednesday: 8:00-5:30 pm
Thursday: 8:00-5:30 pm
Friday: 8:00 – 5:30 pm
Saturday: 9:00-4:00 pm (small animal only)
We offer emergency after-hours services to our existing clients until midnight.
Get in touch!
Use the form below to send us a message! A member of our team will get back to you as quickly as possible. If you need immediate assistance, please give us a call at 503-556-3084.
Ready to come see us?
Schedule an appointment online!