Information Regarding our Covid-19 Protocol
At Valley Veterinary Clinic, we know that veterinary care is essential to our community. Because of this, we want to reassure our client's that we will continue to provide excellent, dependable, and economical veterinary care amid the Covid-19 situation.
Client Forms
Complete your forms online before your next visit!
For all of your animal needs. Large or small, we do them all!
Valley Veterinary Clinic is a progressive veterinary clinic in Rainier, Oregon with a variety of services for your pets. We ensure your pets are kept up-to-date on their medical, surgical, dental and behavioral needs.
Expert Veterinary Team
We have a caring & compassionate team of veterinary doctors at our clinic. Our doctors are proud to provide client-oriented, professional veterinary care at a low cost for the pet owners in Rainier.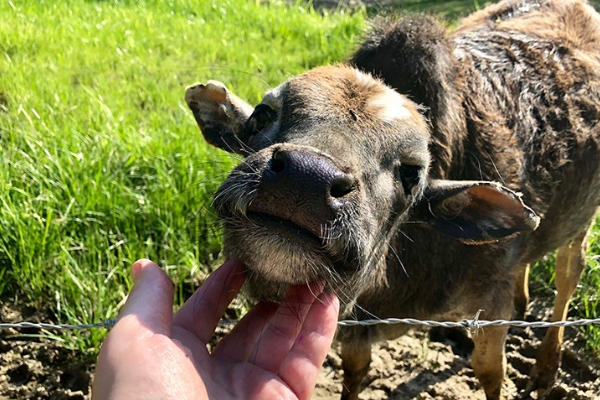 Book Appointments Online
Making a veterinary appointment for your best friend at Valley Veterinary Clinic is easier than ever. We will do our best to accommodate your busy schedule. Schedule an appointment today!
Compassionate care for the pets you love.
Thank you for your interest in Valley Veterinary Clinic. We strive to bring you friendly, compassionate care for all of your animals.
Download our app!
Book appointments, request refills, and access your pet's health information in our app.

Shop online!
Buy your pet's food, medicine, and supplies all in one place, our new online pharmacy.
Compassionate care for the pets you love!

HOURS
Monday: 8:00-5:30 pm
Tuesday: 8:00-5:30 pm
Wednesday: 8:00-5:30 pm
Thursday: 8:00-5:30 pm
Friday: 8:00 - 5:30 pm
Saturday: 9:00-4:00 pm (small animal only)
We offer emergency after-hours services to our existing clients until 10:00 pm.
Get in touch!
Use the form below to send us a message! A member of our team will get back to you as quickly as possible. If you need immediate assistance, please give us a call at 503-556-3084.
Ready to come see us?
Schedule an appointment online!